Crop and perspective correction. Batch processing. FilmLab 2.5 is a big upgrade that makes digitizing film faster and more enoyable than ever before.
Want to skip the detals and get right to trying out the new stuff? Here are links to everything we've announced:
Mobile phone cameras keep improving, and today it's possible to get phone scans that rival flatbed scanners in quality. To do that, you'll need the right combination of hardware and software. FilmLab 2.5 moves the state of the art forward with macro lens support, crop and perspective tools, and more improvements to our best-in-class image processing.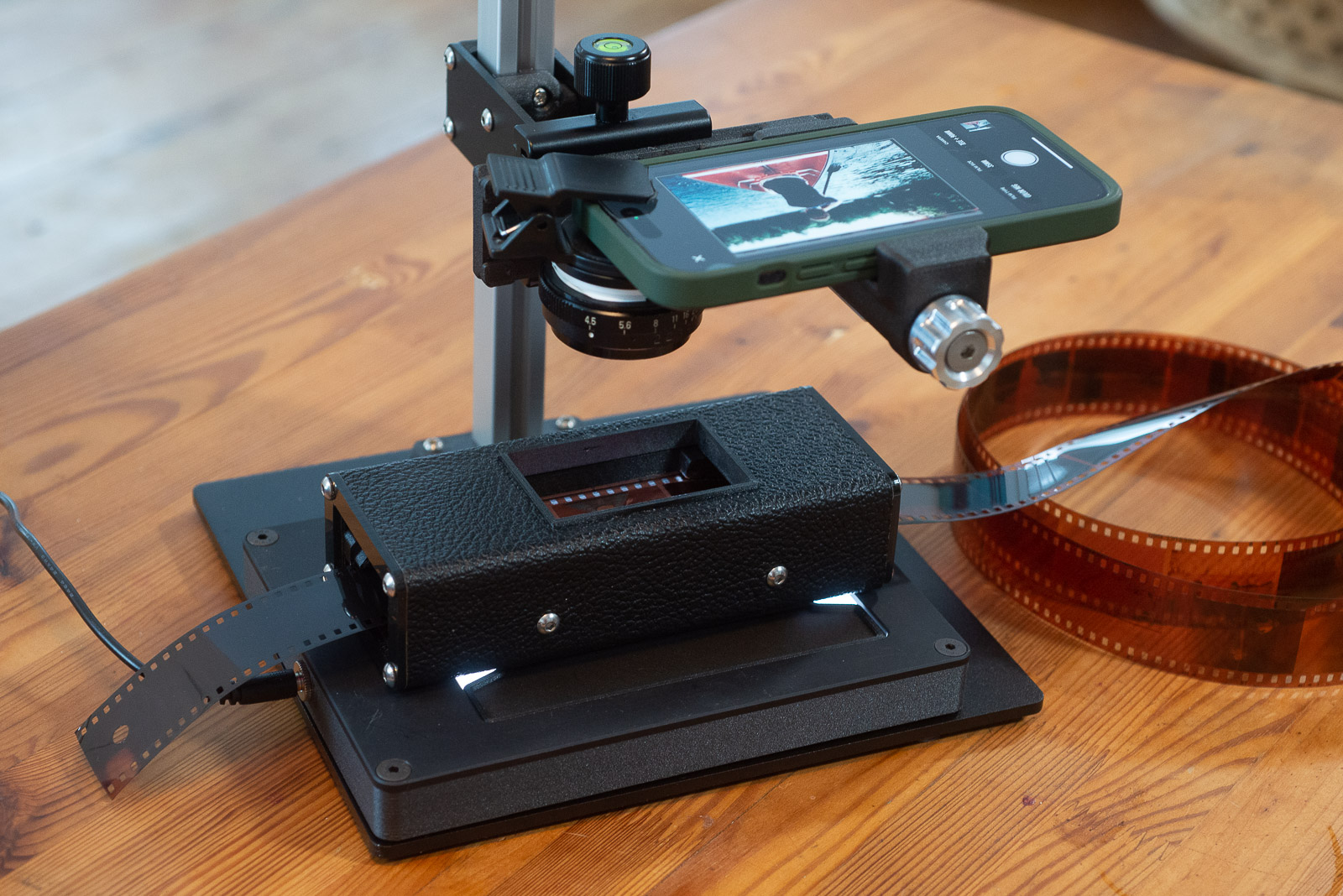 FilmLab 2.5 in a high quality mobile scanning setup. Equipment shown: Negative Supply Riser Mini, Basic 35mm Carrier, and Light Source Basic. Extra lens is a Tominon 90mm enlarger lens adapted to fit a 37mm clip.
The most requested feature for FilmLab on mobile was a crop tool, and with FilmLab 2.5 we've added not one but
two
great ways to crop your scans.
When you're scanning with your phone on a stand, use the square crop tool for lightning fast crop adjustments. When you're scanning freehand, use the corners tool to crop while correcting for perspective.
The camera in FilmLab 2.5 also got smarter. First, tap to set which film format you're scanning (like 35mm, 6x6, or 4x5). Then choose which of your phone's cameras to use, and tell FilmLab if you're using a macro lens adapter. FilmLab will calculate the combined optics of the built-in camera and macro lens and show you framelines that help you set your phone at the right distance for optimal scanning.
Scanning color film with FilmLab 2.5 on iPhone
FilmLab 2.5 is available in the iOS app store today. Our team is hard at work getting the Android version ready, and we're planning to release it in early 2023.
FilmLab Desktop 2.5 is a huge upgrade that delivers the most requested features our customers have been asking for.
FilmLab now includes a folder view with thumbnails, so you can do batch edits and exports instead of working with one image at a time. It includes the same great new crop and perspective correction tools as the mobile app. And it saves all your edits non-destructively as sidecar files, so you can pick up where you left off and re-edit your scans any time.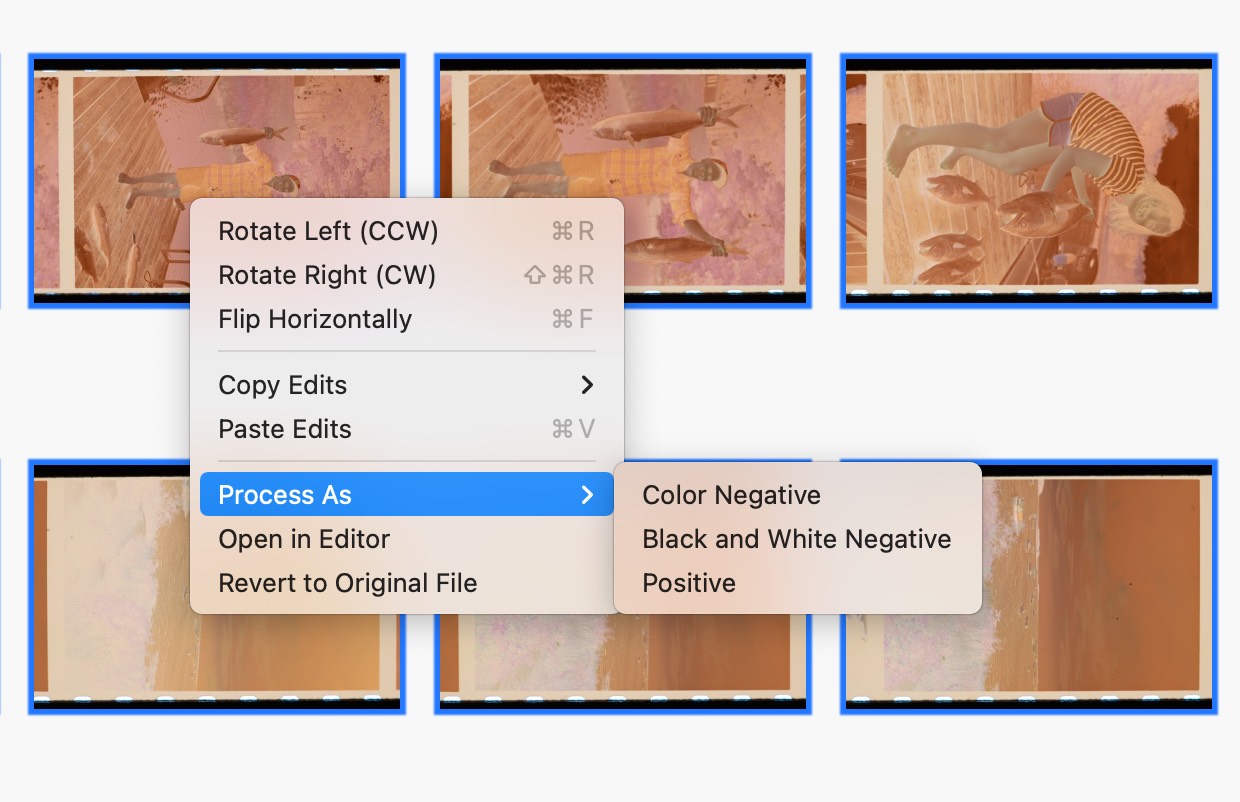 FilmLab 2.5 lets you perform batch operations with just a couple of clicks
Batch editing a whole roll of 35mm color negative film with FilmLab 2.5
FilmLab Desktop 2.5 has lots of other improvments too, including:
Support for more image formats, including Fuji GFX raw files and Panasonic S1R multi-shot raw files
Native Apple M1 support
Faster image loading
Support for more graphics cards, especially older Intel integrated cards
Stability improvements and bug fixes
FilmLab 2.5 is our most customer-driven release to date. We're grateful to all our customers who have taken the time to chat with us about FilmLab and what we could do to make it better for their workflows.
So with this release, we want to take a chance to thank our existing customers, as well as make it affordable for more people to get FilmLab and join the conversation about what we should do next. So we're having a sale from now until January 2nd: Take $60 (30%) off a lifetime bundle license. This license includes both FilmLab desktop and mobile, plus ALL FUTURE UPDATES to these apps in the months and years to come.
This will probably be the last time we're able to offer all the FilmLab apps for a price this low. So if you've been thinking about buying FilmLab this is the time to do it!